There is absolutely nothing to waste in doing a website audit. And is simple enough to do, once you know all the steps. That is, with the right tools. In order to carry out an extensive audit, you'll want to be using the most efficient tools out there.
Manually attempting an audit would be near impossible considering all the data that needs to be collected. Every step of the way, different tools can be used to achieve the best traffic for your website.
SEOptimer

An easily recommendable, well-rounded audit tool to take for example would be SEOptimer. It can pretty much instantly address most factors of a comprehensive website audit, from the technical to the SEO factors. From a straightforward grading of your website, you will be able to gather how much work is to be done.
SEOptimer conveniently provides you with direct steps to improve your website immediately, complete with a list by priority. Information on specifics such as website speed and off-site prevalence can be accessed with the click of a button.
A general SEO audit is offered in PDF form as well. With extra tools within it such as keyword generators, SEOptimer becomes a fantastic option for quickly improving website traffic. It is currently free to use.
SE Ranking

Similarly, SE Ranking Website Audit provides reports on issues with your website and tips on how to fix them. It works on about 70 parameters and delivers analytics to you in a succinct report.
Screaming Frog SEO Spider

Another noteworthy tool is the Screaming Frog SEO Spider. It has an extensive list of on-site auditory functions that give more of a complex understanding of your website's progress. This is great for filing down issues that are less obvious and may require a more careful effort to fix.
This tool takes care of the technical, creating bundles of broken or blocked links and JavaScript for you to fix. This even includes a diagnosis of your site's architecture, mapping out internal links and URL structure. It also finds issues with your tags and titles, whether they are too long or duplicate elements with other sites.
Apart from this, it can be used in conjunction with tools such as Google Analytics to really provide a full diagnosis. Both free and paid versions are available, though the paid version provides significantly more features. However, this crawler may be more easily suited to smaller websites.
My Site Auditor

Say you have a larger SEO agency, then. If other large website tools are too broadly focused and you need one to zero in on keywords, try MySiteAuditor. This program is directly compatible with Google's algorithms and looks for specific keywords for you.
Site Analyzer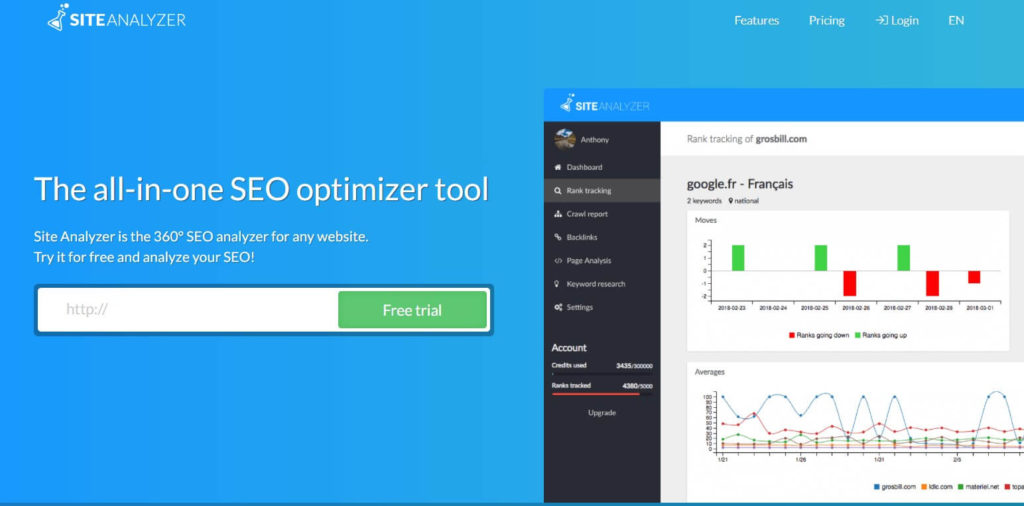 Where organisation is needed, it may be good to have some set parameters to the information you're getting. For examples, having the conflict areas neatly arranged into 50 checkable areas of possible conflict.
This is what Site Analyzer does, in order to sort your scattered brain out for you and put things in order. These areas include one for content, one for design, one for search engine optimisation, and the list goes on.
This option is good for those worried about overlooking small, but important details because they have been generalised. Thankfully, 50 is a number just small enough that the information is not overwhelming either.
Moz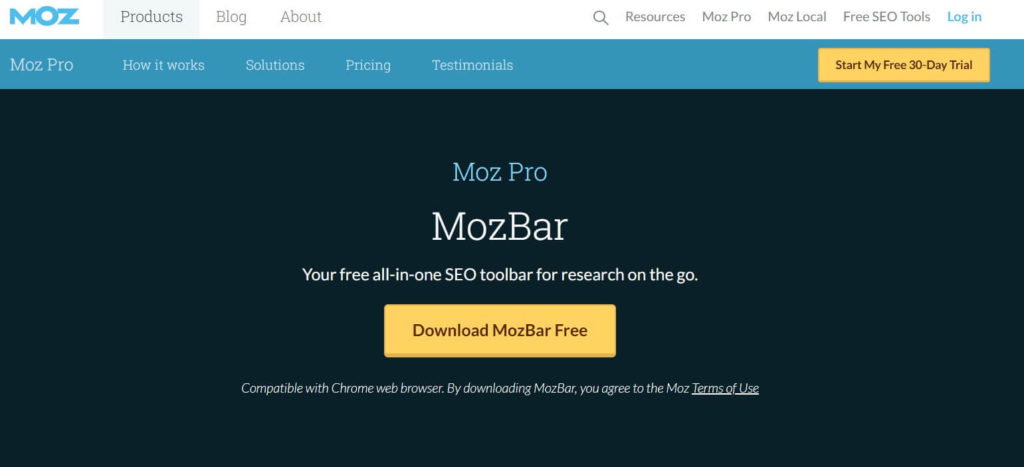 Unfortunately, having everything done for you generally means sacrificing the ability to do things your way. If this is the case, easily customisable options like Moz will be most useful.
Moz is an SEO toolbar that lets you look up and compare ultra specific metrics. You can sort information by search engine or by region and choose pages to compare link metrics with. It also lets you highlight the things most worth paying attention to, allowing for a taste of independence.
Moz has other useful features, including its page overlay analysis, which lets you see how problems affect customer experience firsthand. Only with the premium version comes further page optimization and keyword evaluations.
Either way, the control Moz allows you to have over your own information intake is comforting.
Google Analytics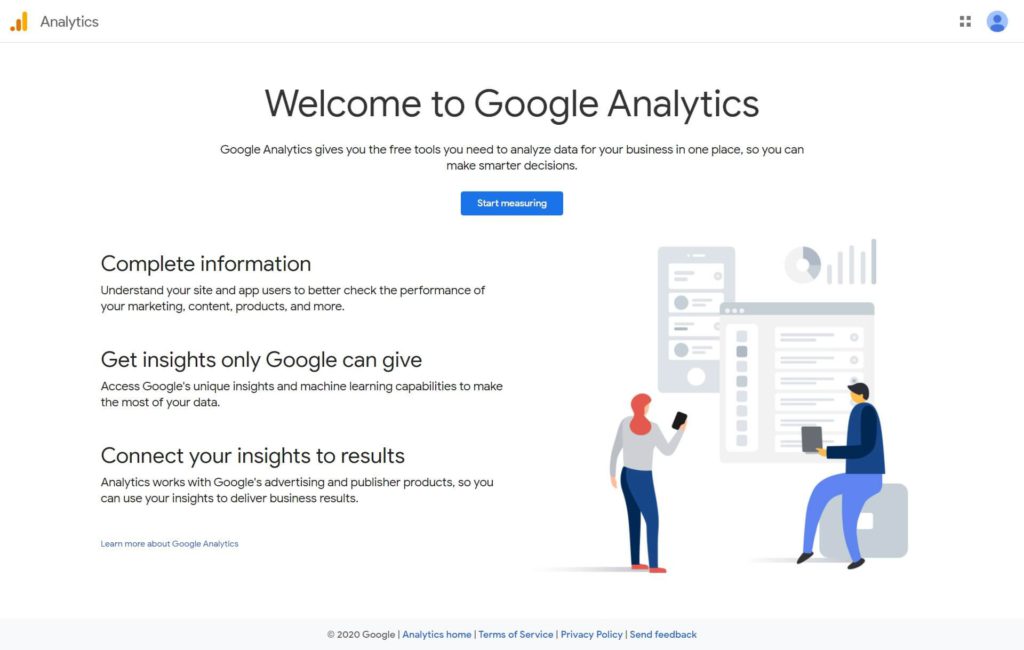 Last but not least, it is important not to snub the tools given by Google. Not to be forgotten is the fact that it is the main platform you are competing on. It's there to do the very job of telling you who your main competitors are for certain keywords.
Not only are there handfuls of tools on the Chrome Webstore, but Google Analytics has a lot to offer as well. It can give you some essential metrics such as page visits and points of sale.
Most importantly, it works perfectly with all of Google's advertising and publisher products, a feature invaluable to online marketers.
In short,
Without these tools, a website audit becomes an excruciatingly long and arduous process. The efficiency gained is priceless, but many of the free options will do the trick. With so many options available, a thorough website audit can be achieved no matter what.
532m is Sydney's leading growth marketing specialists and one of the pioneers of SEO in Australia. We offer FREE SEO Audit, message us today!
Message us to have an obligation-free consultation with our SEO Experts