Do you have a website, but confused as to why you're not getting any sales? Read this guide.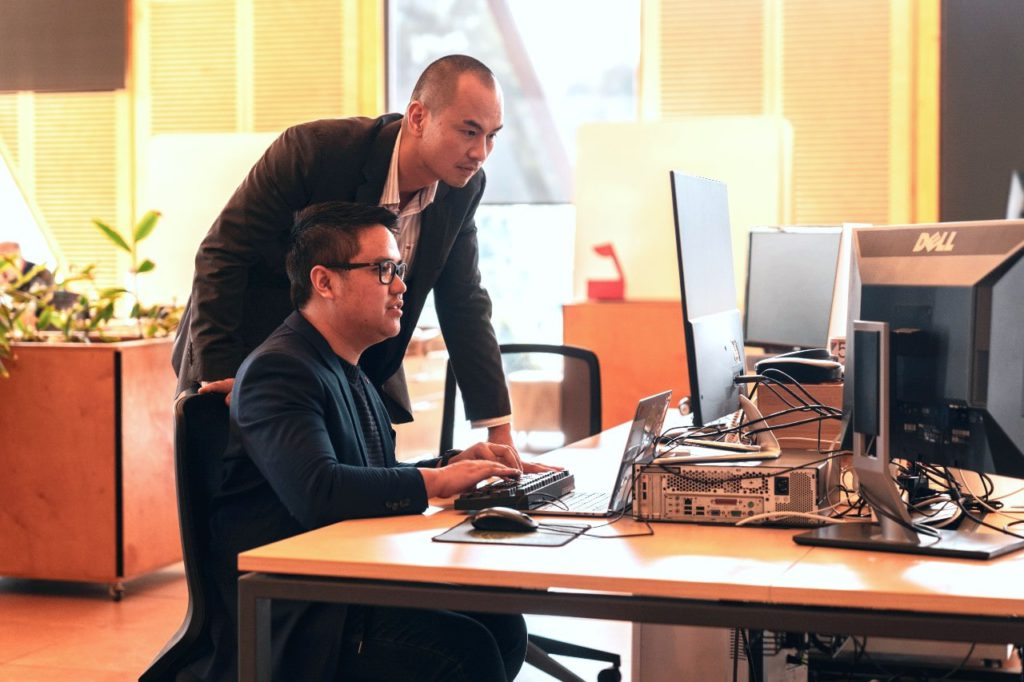 Online paid advertising is one of the most common marketing strategies that eat up most of a business' marketing budget. It's reported in The Sydney Morning Herald that Google earned a whopping $4.8 Billion from Australian ads in 2019. 
If you're a business, you've likely spent money on online advertising to boost your brand awareness and increase traffic into your website or landing page. But how sure are you that you're maximising the exposure you're buying your business?
Thousands of businesses come up with ad campaigns and focus on getting people to see what they have to offer but struggle in getting these people to make a purchase or sign up for a subscription. If this sounds like you, then your business needs CRO.
How do you optimise a website for conversions?
Short Answer: CRO
CRO is short for conversion rate optimisation. Unlike other forms of optimisation, CRO focuses on conversion, the process of transforming traffic into sales. This can mean many things depending on the nature of your business. It can mean transforming an onlooker into a buyer or a free user into a paid subscriber, and so on. Ultimately, what CRO does is make sure that the people who see your business do business with you in whatever way or form.
Paid advertising and SEO (search engine optimisation), increase traffic and focus on getting fresh eyes to see your business. While these are incredibly important, they may not always be enough. Just because a lot of people are visiting your website doesn't mean they give you sales. No sales means your business can neither survive nor grow. That's where CRO comes in.
CRO makes sure that these people don't just pass by your website, they actually become customers or clients. This is very important because it helps ensure that you make the most out of every penny you spend paying for people to visit your website. As Moz founder Rand Fishkin says in his interview with Conversion Rates Experts, "CRO is simply a must-have. CRO is the most important marketing activity because it makes every visitor exponentially more valuable."
If you're spending lots of money on paid advertising and SEO, then you need to start making sure you're reaping the benefits of your spending by having CRO. CRO services or CRO marketing takes a look at your landing pages and uses metrics available to businesses, like bounce rate and average session duration, to improve user experience and make sure people don't stop at just looking at your website or trying out your free services, but that they convert into paying customers or subscribers. 
Here are some ways CRO services grow your business
CRO improves your page performance through careful testing.
According to Klientboost, CRO marketing involves a unique mixture of creativity and data analysis" because "[i]t takes a creative mind to imagine new changes to your pages that may improve conversions" while "these tests must be run with scientific diligence to make sure you know what changes really work and when." This is especially true since CRO marketing involves looking at landing pages from the perspective of a customer and coming up with ideas or hypotheses on how to make things better. Then, CRO tests this hypothesis either in the form of split tests or multi-variable tests. 
In split testing, you isolate one variable and come up with 2 variants, A and B, and run them against each other to see which would perform better. In multi-variable testing, you select more than one variable to test and test several combinations of these variables to see which of their combinations give you the best results. 
CRO services allow you to study and adapt to your customers.
One of the biggest advantages offered by CRO is the shift to customer centered strategies. Whereas SEO and paid advertising attract people, CRO gives people a great time and makes sure they stay and eventually pay. To do so, CRO analyses your landing pages from a customer perspective and improves the customer experience by making changes to your website. This care towards your customers is vital in making your business stand out from the competition.
CRO identifies where your sales funnel is leaking.
A sales funnel involves attracting customers, having customers purchase, and upgrading one time customers into loyal, repeat-order consumers. CRO specializes in identifying in which step/s people leave the funnel. This helps a business identify which of their strategies aren't working so they can come up with something that does. Doing so as soon as possible is ideal because it can save a business a ton of time and money by maximising the potential of each touchpoint with potential and existing customers. Focusing on delivering quality ensures that a business isn't throwing money on audiences that don't convert; instead, it directs a business's attention to potential customers who just want to make sure they want to do business with you.
Want to make sure you're getting your money's worth and getting the results you want? Avail 532m's CRO services! As one of Sydney's leading growth marketing consultants, we'll ascertain your customers receive the best user experience while giving your business the exponential growth it deserves. Contact us today!