SEO Strategy at an Enterprise Level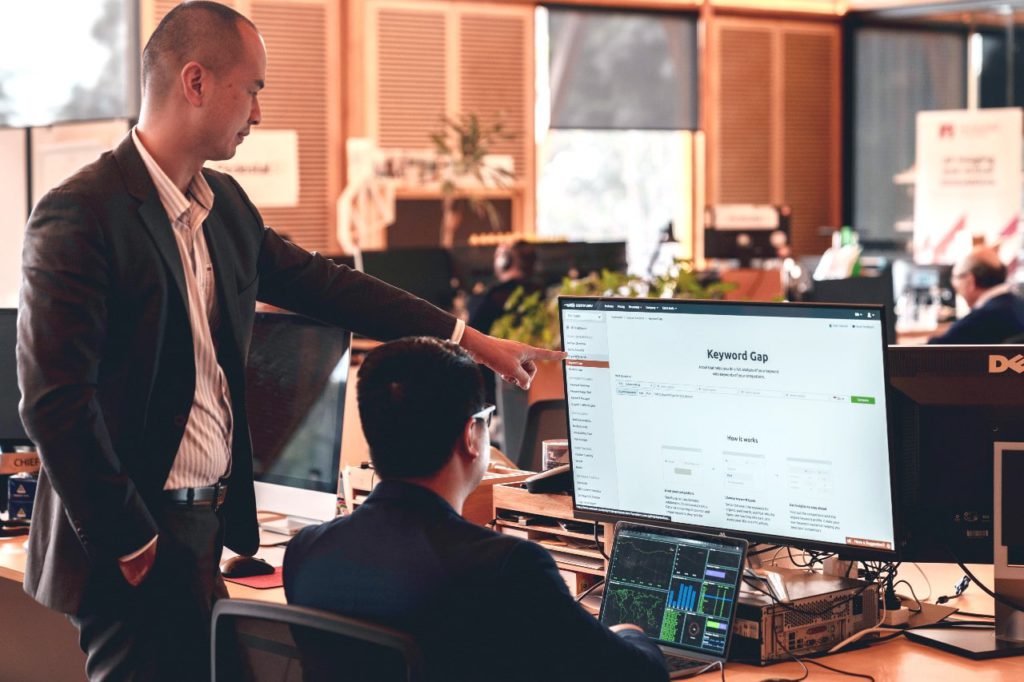 Fifty-one percent (51%) of internet traffic is driven by organic search and most of it is processed by Google, with over 3.5 Billion searches per day. Presently, there are over 1.74 Billion websites on the internet, making ranking in SERP (search engine results pages) an ever-tighter competition and SEO (search engine optimisation) all the more relevant. 
With so many kinds of businesses nowadays, there are plenty of variations in SEO that cater to different client needs. One of them is Enterprise SEO, a form of SEO that specializes in boosting the rankings of an enterprise website to raise company bottomline.
Who needs Enterprise SEO?
Any business with an online presence needs SEO, but some businesses have websites with high volume pages. These websites are called enterprise websites because they involve a more robust strategy and require higher-level execution of SEO. 
Given the sheer amount of pages enterprise websites have, simple SEO practices become more sophisticated in Enterprise SEO.
Enterprise SEO Strategies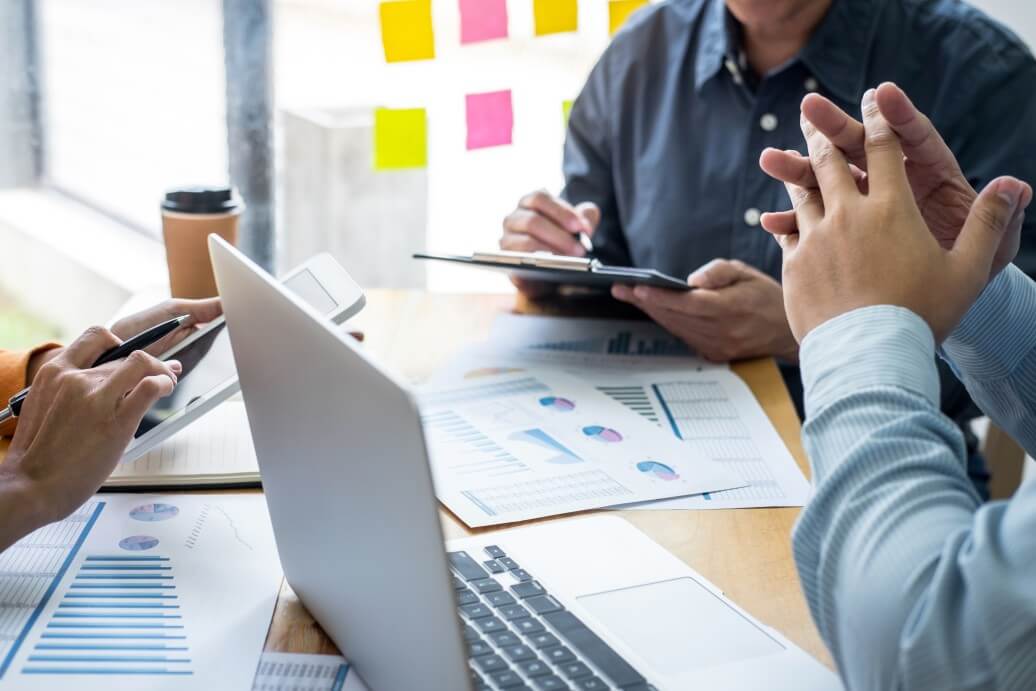 Higher Volume Keyword Search
Keyword search will always be at the core of ranking in SERP. But unlike smaller websites that go after low hanging fruits and rank for unpopular and long-tail keywords, Enterprise sites rank for thousands of keywords at the same time and even in several locations. These short-tail keywords are usually categories and subcategories with high search volume and high competition.
Enterprise sites, like any website, attract organic traffic with relevant and value-rich content. But given the sheer number of pages it has, it's too much work for a handful of people to produce all necessary content to make thousands of pages rank for thousands of keywords without keyword cannibalisation. Unlike tags and alt texts, you can't automate them either. A common mistake huge eCommerce sites make is using stock content provided by manufacturers when writing out product descriptions. This will not help your pages rank because there are likely other websites using the same content. Remember, content is king in 2020 when there are over 1.74 Billion websites on the internet and only limited slots in the first page of SERP. Also expect that other enterprise websites you're competing with are heavily into SEO so you should aim to provide better value and better user experience in any way you can. This means having a huge team of content contributors or even working with an Enterprise SEO agency who can provide you the volume of content you need.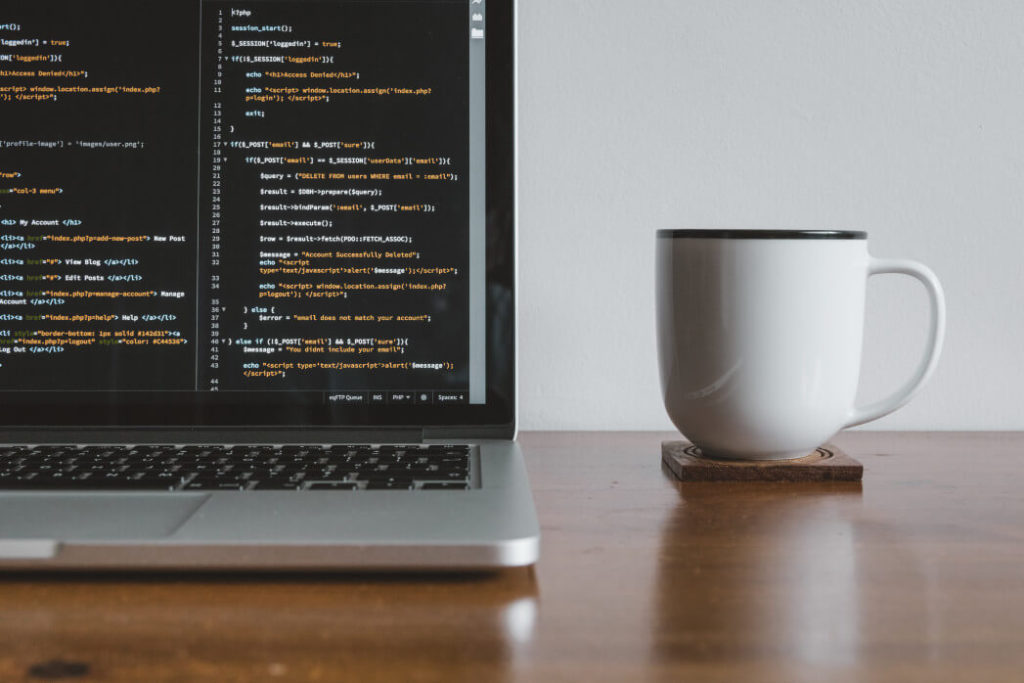 Manually inputting data into product pages for a website with a few hundred pages is tolerable, but it becomes an impossible task when you're presented with thousands of items you have to put up within a few hours. Enterprise websites usually have hundreds and thousands of products and services to offer. That's a lot of pages for a few people to set up; that's why it's important for Enterprise SEO to automate. 
Instead of typing tags and categories one by one, automate by creating templates that are able to adjust accordingly to minor changes in data. Here are the fields you can automate: URLs, title tags, H1 tags, breadcrumb navigation links, and canonical tags.
Optimising for Multiple Locations
Most enterprise websites are huge companies with many branches. This means they will do well to rank for several local searches since local search makes up almost half of searches on Google. To do this, Enterprise SEO will have to come up with a plan to optimise for each branch. Using a template to have each branch's NAP(name, address, phone number) in GMB (Google My Business) helps.
On the plus side, enterprise websites likely have high authority already which can help with local search rankings. Still, you want to build your strategy around the varying local search volumes per location to get the best results.
Multiple Sites and Subdomains
Enterprise sites in themselves are huge. But oftentimes, they also have sister sites and subdomains that make site maintenance and SEO even more complicated. With many websites to manage and a lot of people working together to create content for many pages, it becomes more challenging to keep track of content and ensure they're all serving their purposes.
With thousands of pages, it's easy to have content inconsistencies and broken links. Moreover, one can fall victim to duplicate content or keyword cannibalisation and impact search rankings negatively. Though duplicate content is not always bad, it's better to avoid confusing search engines when they find similar content because they filter identical content and it can lower your ranking. The same goes for keyword cannibalisation; when more than one of your pages compete for the same keywords in SERP, this may not be bad 100% of the time, but you're dividing your reach and lowering the potential of each page to rank higher. These happen when many departments are involved in producing content for a website. To avoid these, Enterprise SEO should take a step back and evaluate how content should flow between pages and websites.
The good thing about enterprise websites is they likely have high authority already. But with greater authority comes a higher likelihood for bad reputation. With the internet, bad news spreads really fast, and an article or two about something your company did badly can break years' worth of SEO work if you're not able to cope with these challenges and overshadow negative news.
Enterprise SEO is more than just selecting keywords and ranking for them once. It also involves maintaining the website's authority and reputation. So if there's a negative article about you, Enterprise SEO should create content opposing or disqualifying the negative article and rank higher in SERP.
Interested in Enterprise SEO services? Take your free SEO audit from 532m today to find out! 532m is one of Australia's pioneers in SEO services and they offer enterprise SEO services to help grow your business bottomline. Message us today to get started