Analytics
Our data team can set up, configure and track the widest coverage of the entire customer journey and channels arriving at your business. We can help bring this into one dashboard so you understand what works and what doesn't. Data doesn't lie.
Market Research
Through data analysis, our team can understand when, where and how your customers are converting into customers. We can identify touch points where customers have bottlenecks to convert becoming customers. We can also optimise conversion points to attract more of the right customers to your business.
Analysis
We understand that growth and metrics of the business drive sales. We help scope out and measure the success of the acquisition, activation, retention, referral and revenue stages of your customer journey.
We track the success of your marketing and organic SEO campaigns using goals. We can use goals to track the behavioural activities of website visitors, optimise the brand experience, measure the success of implementing changes and run experiments on your digital assets.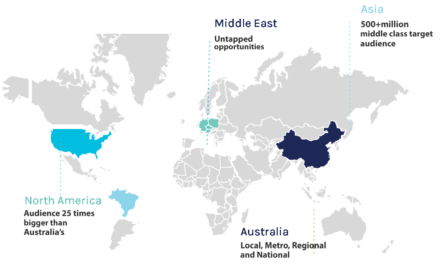 Content Marketing
Create strong call-to-actions around specific content. You can only be visible if you have the right content that appeals to the target audience. Are you writing for the local audience? Are you writing for price-savvy consumers? When you're visible for the right content, you'll rank higher in search results.
Audience Reach
Do you want to be found locally, citywide, statewide, interstate, nationally or globally? What devices does your audience prefer to search for your business? We have all the answers. Our team of experience growth marketing specialists can tweak your organic and growth marketing strategy to suit your audience reach.
On-Page Visibility
We'll make sure your digital assets (website, social media, landing pages and lead generation forms) have the right on-page customisation and tweaks. We use data, science and technical skill to craft individual pages and optimise the ideal on-page visibility on a regular basis.
8 Hadenfeld Avenue Macquarie Park, 2113
View Our Digital Marketing Brochure and what we have to offer.